"True science thrives best in glass houses, where everyone can look in"

IMBB-FORTH has embraced and has put in action Max Perutz's belief in two critical ways: first, by setting the highest standards of integrity and transparency during the conduct of our research and, second, by fostering a working environment in which all individuals at IMBB-FORTH are treated equally with decency, respect and fairness.

Regarding our latter commitment, IMBB-FORTH is striving to ensure an inclusive, diverse and equitable environment, where all individuals can achieve their highest potential, regardless of their gender identity and expression, sexual orientation, race, color, ethnicity, religion, age, political views, marital status, health condition or any other element that may result in discrimination.

All gender-related policies in IMBB-FORTH are continuously monitored, updated, disseminated and enforced by a three-member task force, known as the IMBB-Gender Equality Group (IGEG), composed of Maria Markaki, Athanasia Papoutsi and Anastasios Pavlopoulos. Besides organizing regular scheduled events, IGEG serves as the first contact point for IMBB personnel who require more information about the existing rules and future action plans, wish to contribute new ideas for additional actions and improving practices, or need to report complaints related to Gender Equality or any kind of inappropriate behaviour or discriminatory action they encounter.

News Feed

08.11.2022 - Very interesting workshop on sexist language (09/11-21/12/2022), organized by UOC:
https://www.eif.uoc.gr/index.php/el/ekdiloseis-drastiriotites-eif-hmenu/417-seminario-gia-ti-xrisi-mi-seksistikis-glossas

30.06.2022 - Two new interesting papers regarding gender equality and related biases:
Women are Credited Less in Science than are Men
Gender equality will enhance research around the world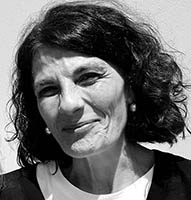 Maria Markaki
email:
This email address is being protected from spambots. You need JavaScript enabled to view it.
tel: +30-2810-391062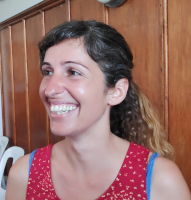 Athanasia Papoutsi
email:
This email address is being protected from spambots. You need JavaScript enabled to view it.
tel: +30-2810-391133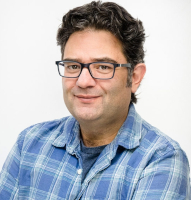 Anastasios Pavlopoulos
email:
This email address is being protected from spambots. You need JavaScript enabled to view it.
tel: +30-2810-391178
Through IMBB's participation in the EU-LIFE alliance of European research institutes, IGEG staff are also members of the EU-LIFE Gender Working Group, a core team that facilitates the sharing of expertise in gender equality issues and the promotion of inclusiveness and diversity within the European research and innovation ecosystem.
IGEG people are also actively engaged in the proceedings of the Gender Equality Committee at FORTH with the goal to update and harmonise the Gender Equality Plan across all FORTH Research Institutes.
The basic principles pursued by the IMBB-Gender Equality Group are described in the Internal Rules and Regulation of FORTH Institutes. The respective Article for Gender Equality in Greek and English.
For contacting the IMBB-Gender Equality Group send an e-mail to This email address is being protected from spambots. You need JavaScript enabled to view it.. Alternatively you can contact any of the members directly.