About IMBB
Welcome to the web site of the Institute of Molecular Biology and Biotechnology of the Foundation for Research and Technology Hellas (IMBB-FORTH). IMBB is one of the most prominent life science research institutions in Greece, with an outstanding record of scientific achievements, state of the art infrastructure and a broad range of research, innovation and educational activities. IMBB's main mission is to pursue cutting-edge research and promote scientific excellence.
Highlights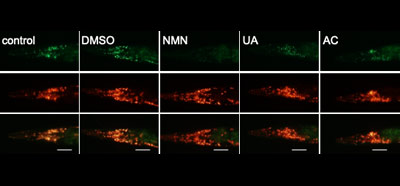 Mitophagy inhibits amyloid-β and tau pathology and reverses cognitive deficits in models of Alzheimer's disease
Collaboration between researchers at NIH-USA, University of Oslo and IMBB-FORTH revealed the critical role of impaired mitophagy in Altzheimer's Disease pathogenesis.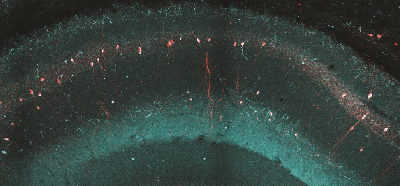 In a collaborative work IMBB and Columbia University researchers revealed how VIP interneurons in the hippocampus regulate spatial learning
By combining experiments with models, this study is the first to show that VIP cells underlie the ability of mice to learn the spatial location of a reward.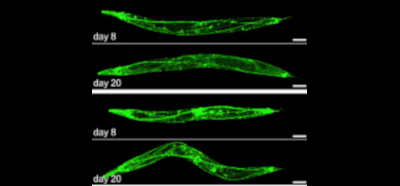 Maintenance of Proteostasis by P Body-Mediated Regulation of eIF4E Availability during Aging in Caenorhabditis elegans
IMBB researchers identify mRNA processing bodies (PBs) as crucial regulators of proteostasis in C. elegans. The study reveals the mechanism for PB-promoted stress resistance and longevity.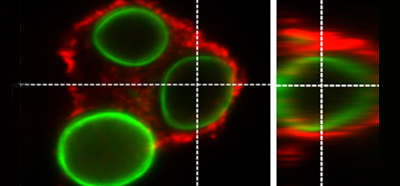 Iron restriction inside macrophages regulates pulmonary host defense against Rhizopus species

In a new study published in Nature Communications, IMBB-FORTH Researchers uncover the important role of iron regulation inside macrophages in host defense against airborne filamentous fungi.
News
Events
May 21st 2019 @ 12:00
"
Clinical development of the lymphocyte growth and activation factor hetIL-15 for cancer immunotherapy
"
[ Main Amphitheater "G. Lianis", FORTH's bldg ]