About IMBB
Welcome to the web site of the Institute of Molecular Biology and Biotechnology of the Foundation for Research and Technology Hellas (IMBB-FORTH). IMBB is one of the most prominent life science research institutions in Greece, with an outstanding record of scientific achievements, state of the art infrastructure and a broad range of research, innovation and educational activities. IMBB's main mission is to pursue cutting-edge research and promote scientific excellence.
Highlights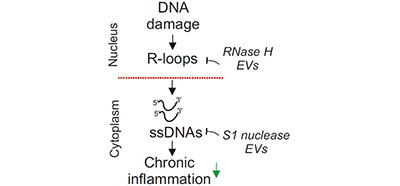 R-loops trigger the release of cytoplasmic ssDNAs leading to chronic inflammation upon DNA damage
IMBB Researchers revealed that DNA damage triggers the release of cytoplasmic ssDNAs leading to chronic inflammation in mice. The team has developed a therapeutic strategy to deliver recombinant nucleases in vivo and remove cytoplasmic ssDNAs, alleviating inflammation.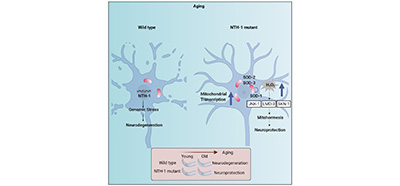 Base excision repair causes age-dependent accumulation of single-stranded DNA breaks that contribute to Parkinson disease pathology
Scientific collaboration between IMBB-FORTH Researchers and Scientists at the University of Athens and the University of Oslo, uncovers a novel role of the DNA base excision repair (BER) pathway in the pathogenesis of Parkinson's disease.
Tweets
News
Events
December 1st 2021, 15:00 - 16:00
Joint Seminar Series in Translational and Clinical Medicine
UoC Medical School - IMBB-FORTH - UCRC
"Pathophysiology of aneurysmal disease through a hemodynamic and biomechanic approach"
[Location: Online (
Link
) ]