About IMBB
Welcome to the web site of the Institute of Molecular Biology and Biotechnology of the Foundation for Research and Technology Hellas (IMBB-FORTH). IMBB is one of the most prominent life science research institutions in Greece, with an outstanding record of scientific achievements, state of the art infrastructure and a broad range of research, innovation and educational activities. IMBB's main mission is to pursue cutting-edge research and promote scientific excellence.
Highlights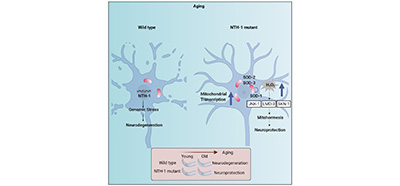 Base excision repair causes age-dependent accumulation of single-stranded DNA breaks that contribute to Parkinson disease pathology
Scientific collaboration between IMBB-FORTH Researchers and Scientists at the University of Athens and the University of Oslo, uncovers a novel role of the DNA base excision repair (BER) pathway in the pathogenesis of Parkinson's disease.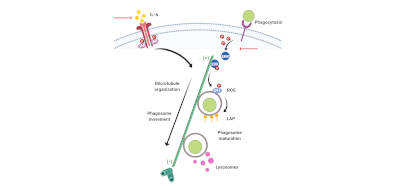 Uncoupling IL-6 signaling and LC3-associated phagocytosis drives immunoparalysis during sepsis
A new study by IMBB Researchers uncovers the molecular pathway that links IL-6 signaling to LC3-associated phagocytosis.
Tweets
News
Events
September 15, 2021 @ 15:00 - 16:00
Joint Seminar Series in Translational and Clinical Medicine
UoC Medical School - IMBB-FORTH – UCRC
"Neuropeptides/neurosteroids in pain"
[Location: Online (
Link
) ]
September 21th 2021 @ 16:00
"Delineating the role of lepdidoptera pest OATP74D, a putative ecdysone transporter and insecticide target"
[Location: Online (
Link
) ]