About IMBB
Welcome to the web site of the Institute of Molecular Biology and Biotechnology of the Foundation for Research and Technology Hellas (IMBB-FORTH). IMBB is one of the most prominent life science research institutions in Greece, with an outstanding record of scientific achievements, state of the art infrastructure and a broad range of research, innovation and educational activities. IMBB's main mission is to pursue cutting-edge research and promote scientific excellence.
Highlights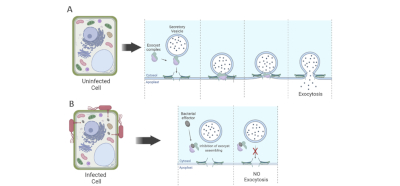 Pathogenic bacteria inhibit host cell secretion to manipulate host immunity
This study revealed a hitherto unknown strategy of economically important pathogenic bacteria of Xanthomonas genus, which use a specific virulence protein (effector) that interferes with the assembly of the exocyst protein complex, in order to inhibit the exocyst-dependent secretion mechanism of the host cells.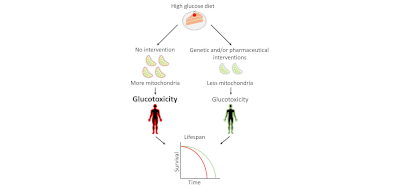 Reduction of mitochondrial mass extends lifespan and protects against glucotoxicity
Interdisciplinary scientific collaboration between the Institute of Molecular Biology and Biotechnology (IMBB, FORTH), and the Institute of Chemical Engineering Sciences (ICE-HT, FORTH), sheds light onto the interplay between metabolism and the rate of ageing.
Tweets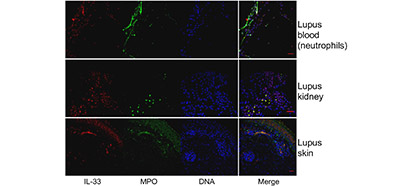 IL-33-decorated neutrophil extracellular traps promote IFNα production in SLE
Work by the Laboratory of Rheumatology, Autoimmunity and Inflammation demonstrates neutrophil extracellular traps (NETs) decorated with bioactive IL-33 in the blood and inflamed tissues of patients with Systemic Lupus Erythematosus (SLE). IL-33-decorated NETs induce IFNα synthesis by plasmatocytoid dendritic cells through the ST2L receptor.
Structural dynamics in the evolution of a bilobed protein scaffold
International collaboration between IMBB-FORTH and the Ludwig Maximilian University of Munich (Germany), with the contribution of researchers from the Universities of Groningen (The Netherlands) and Leuven (Belgium) shaded light on the role of Structural Dynamics in protein evolvability.
Events
October 7th, 2022 @ 18:30 - 20:30
"Evolution and Embryonic Development: The Complex Story of our Dual Origins"
[Location: 'Cultural Conference Center of Heraklion' ]
October 12 @ 15:00 - 16:00
Joint Seminar Series in Translational and Clinical Medicine:
UoC Medical School – IMBB-FORTH – UCRC
"Microbiome: From Basic Research to Clinical Practice"
October 14th 2022 @ 12:00
"Directly observing protein molecules in dynamic action by high-speed atomic force microscopy"
[Host: E. Gizeli ]
[Location: "Seminar Room 1", FORTH's bldg ]
News