About IMBB
Welcome to the web site of the Institute of Molecular Biology and Biotechnology of the Foundation for Research and Technology Hellas (IMBB-FORTH). IMBB is one of the most prominent life science research institutions in Greece, with an outstanding record of scientific achievements, state of the art infrastructure and a broad range of research, innovation and educational activities. IMBB's main mission is to pursue cutting-edge research and promote scientific excellence.
Highlights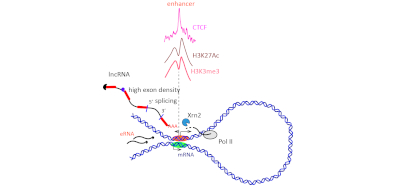 Profiling the dynamics of chromatin release of newly transcribed RNA
Transcription and processing of newly transcribed RNA are dynamic processes in the nucleus of human cells. A new study by researchers at IMBB and Helmholtz Center Munich profiled the kinetics of chromatin dissociation of RNA transcripts, and uncover features of long non-coding RNA processing. The results have implications for the design of effective RNA-based therapeutics.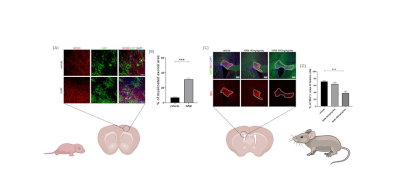 Caloric restriction mimetic enhances remyelination by promoting a less inflammatory environment
IMBB researchers showed that NAM, a form of vitamin B3, can enhance myelin production after demyelination by signaling to microglia to stop causing myelin damage and to astrocytes to reduce inflammation. NAM is an FDA-approved caloric restriction mimetic that induces autophagy
Tweets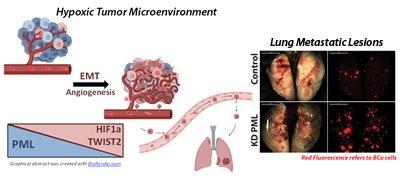 Unlocking the Potential of PML: A Defender Against Breast Cancer Metastasis
PML is a protein that regulates important cellular decisions about life or death. A new study by IMBB researchers proposes that PML is a breast - tumor suppressor and can serve as a new biomarker. They found that PML limits breast cancer metastasis by inhibiting cancer stem cell survival, tumor cell migration and blood vessel formation.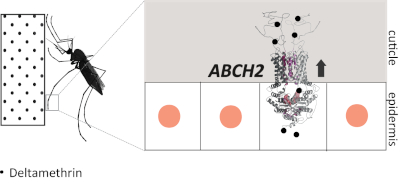 A transporter in mosquito legs acts like a pump, exporting insecticide out of the organism
Anopheles mosquitoes transmit malaria, exerting a tremendous public health burden, with the control heavily relying on insecticides. A new study published by IMBB researchers shows that a transporter, found in mosquito legs can remove the insecticide out of the organism acting like a pump.This mechanism could be targeted to restore insecticide toxicity.
December 15th, 2023 @ 13:00
'Using deep learning synthesis of optimal stimuli to study object recognition across mouse lateral visual hierarchy'
Speaker: Maria Diamantaki (Postdoctoral Researcher, Froudarakis Lab)
Location: "Seminar Room 1", FORTH's bldg