About IMBB
Welcome to the web site of the Institute of Molecular Biology and Biotechnology of the Foundation for Research and Technology Hellas (IMBB-FORTH). IMBB is one of the most prominent life science research institutions in Greece, with an outstanding record of scientific achievements, state of the art infrastructure and a broad range of research, innovation and educational activities. IMBB's main mission is to pursue cutting-edge research and promote scientific excellence.
Highlights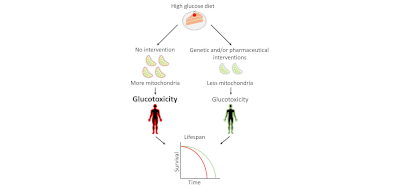 Reduction of mitochondrial mass extends lifespan and protects against glucotoxicity
Interdisciplinary scientific collaboration between the Institute of Molecular Biology and Biotechnology (IMBB, FORTH), and the Institute of Chemical Engineering Sciences (ICE-HT, FORTH), sheds light onto the interplay between metabolism and the rate of ageing.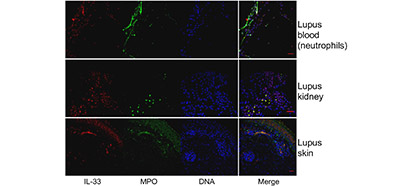 IL-33-decorated neutrophil extracellular traps promote IFNα production in SLE
Work by the Laboratory of Rheumatology, Autoimmunity and Inflammation demonstrates neutrophil extracellular traps (NETs) decorated with bioactive IL-33 in the blood and inflamed tissues of patients with Systemic Lupus Erythematosus (SLE). IL-33-decorated NETs induce IFNα synthesis by plasmatocytoid dendritic cells through the ST2L receptor.
Tweets
News
Events
May 17th, 2022 @ 16:00
"Investigating the role of RNASE III proteins and their interaction with viroids"
[Location: Online (
link
) ]
May 18 2022 @ 15:00 – 16:00
Joint Seminar Series in Translational and Clinical Medicine:
UoC Medical School – IMBB-FORTH – UCRC
"Mental Health in Adolescents/ Young Adults in Greece: Prevalence and Associated factors"
[Location: Online (
link
) ]