About IMBB
Welcome to the web site of the Institute of Molecular Biology and Biotechnology of the Foundation for Research and Technology Hellas (IMBB-FORTH). IMBB is one of the most prominent life science research institutions in Greece, with an outstanding record of scientific achievements, state of the art infrastructure and a broad range of research, innovation and educational activities. IMBB's main mission is to pursue cutting-edge research and promote scientific excellence.
Highlights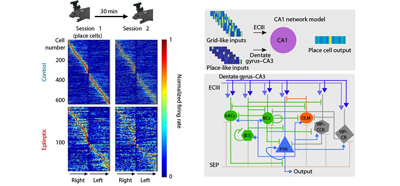 Breakdown of spatial coding and interneuron synchronization in epileptic mice
IMBB Researchers in collaboration with colleagues at Los Angeles, San Diego and New York demonstrate that epilepsy-induced deficits in spatial coding are caused by the de-synchronization of interneuronal populations.
Tissue-infiltrating macrophages mediate exosome-based metabolic reprogramming upon DNA damage
IMBB Researchers identified a novel mechanism by which irreparable DNA damage induces chronic inflammation and tissue pathology.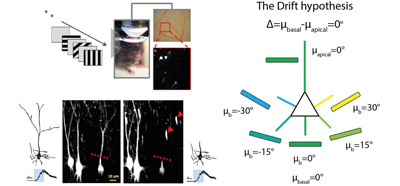 Contribution of apical and basal dendrites to orientation encoding in mouse V1 L2/3 pyramidal neurons
IMBB researchers, in collaboration with the Smirnakis lab at Harvard Medical School, reveal how dendrites contribute to the orientation tuning of pyramidal neurons in the visual cortex of mice.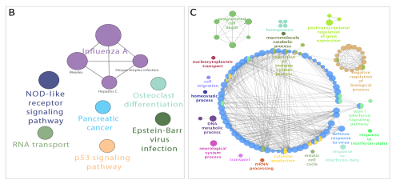 Combined genetic and transcriptome analysis of patients with SLE: distinct, targetable signatures for susceptibility and severity
IMBB Researchers in collaboration with colleagues from Univ. of Geneva, Univ. of Crete and BRFAA discovered and validated distinct gene signatures conferring susceptibility and predicting the severity of Systemic Lupus Erythematosus. 
News
Events
March 6, 2020 @ 13:00
"
Taconic Biosciences – Introduction
"
["Seminar Room 1", FORTH's bldg ]
March 6, 2020 @ 13:00
"
Technologies for Rapid Generation of Knockout/Knock in Mouse Models: CRISPR/Cas9 and TurboKnockout
"
["Seminar Room 1", FORTH's bldg ]