About IMBB
Welcome to the web site of the Institute of Molecular Biology and Biotechnology of the Foundation for Research and Technology Hellas (IMBB-FORTH). IMBB is one of the most prominent life science research institutions in Greece, with an outstanding record of scientific achievements, state of the art infrastructure and a broad range of research, innovation and educational activities. IMBB's main mission is to pursue cutting-edge research and promote scientific excellence.
Highlights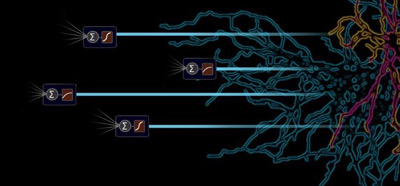 Challenging the point neuron dogma: FS basket cells as 2-stage nonlinear integrators
In a new study published in Nature Communications, IMBB researchers provide a novel view of dendritic integration of interneurons and their role in brain function.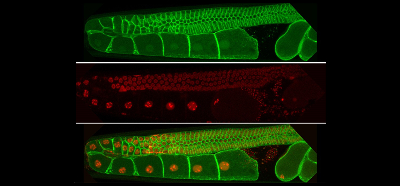 Mitochondrial maturation drives germline stem cell differentiation in Caenorhabditis elegans
IMBB Researchers uncover a link between mitochondrial maturation and germ cell differentiation.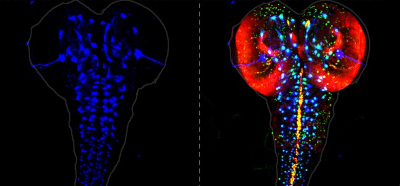 The Role of Insulators in Transgene Transvection in Drosophila
IMBB Researchers identify a novel function of insulators in transcription regulation.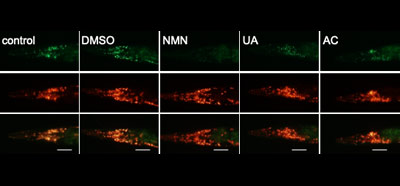 Mitophagy inhibits amyloid-β and tau pathology and reverses cognitive deficits in models of Alzheimer's disease
Collaboration between researchers at NIH-USA, University of Oslo and IMBB-FORTH revealed the critical role of impaired mitophagy in Altzheimer's Disease pathogenesis.
News
Events
September 18th 2019 @ 11:00
"
Structure and Dynamics of Biomolecular Systems by Combining Enhanced Sampling Molecular Simulations and Experimental Data
"
[ Main Amphitheater "G. Lianis", FORTH's bldg ]