About IMBB
Welcome to the web site of the Institute of Molecular Biology and Biotechnology of the Foundation for Research and Technology Hellas (IMBB-FORTH). IMBB is one of the most prominent life science research institutions in Greece, with an outstanding record of scientific achievements, state of the art infrastructure and a broad range of research, innovation and educational activities. IMBB's main mission is to pursue cutting-edge research and promote scientific excellence.
Highlights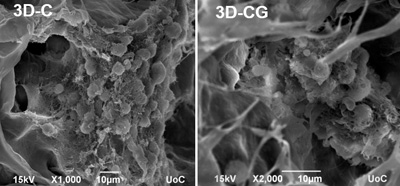 Neural Stem Cell Delivery via Porous Collagen Scaffolds Promotes Neuronal Differentiation and Locomotion Recovery in Spinal Cord Injury
IMBB Researchers developed novel 3D culture systems to study neuronal regeneration.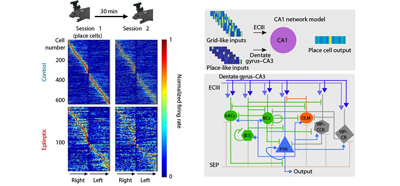 Breakdown of spatial coding and interneuron synchronization in epileptic mice
IMBB Researchers in collaboration with colleagues at Los Angeles, San Diego and New York demonstrate that epilepsy-induced deficits in spatial coding are caused by the de-synchronization of interneuronal populations.
Tweets
News
Events
March 6, 2020 @ 13:00
"
Taconic Biosciences – Introduction
"
["Seminar Room 1", FORTH's bldg ]
March 6, 2020 @ 13:00
"
Technologies for Rapid Generation of Knockout/Knock in Mouse Models: CRISPR/Cas9 and TurboKnockout
"
["Seminar Room 1", FORTH's bldg ]