About IMBB
Welcome to the web site of the Institute of Molecular Biology and Biotechnology of the Foundation for Research and Technology Hellas (IMBB-FORTH). IMBB is one of the most prominent life science research institutions in Greece, with an outstanding record of scientific achievements, state of the art infrastructure and a broad range of research, innovation and educational activities. IMBB's main mission is to pursue cutting-edge research and promote scientific excellence.
Highlights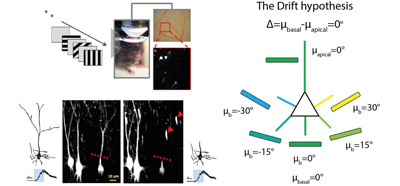 Contribution of apical and basal dendrites to orientation encoding in mouse V1 L2/3 pyramidal neurons
IMBB researchers, in collaboration with the Smirnakis lab at Harvard Medical School, reveal how dendrites contribute to the orientation tuning of pyramidal neurons in the visual cortex of mice.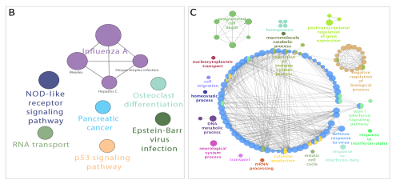 Combined genetic and transcriptome analysis of patients with SLE: distinct, targetable signatures for susceptibility and severity
IMBB Researchers in collaboration with colleagues from Univ. of Geneva, Univ. of Crete and BRFAA discovered and validated distinct gene signatures conferring susceptibility and predicting the severity of Systemic Lupus Erythematosus.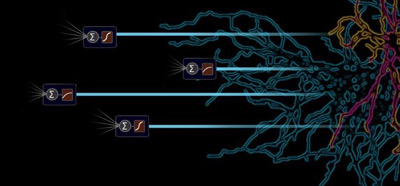 Challenging the point neuron dogma: FS basket cells as 2-stage nonlinear integrators
In a new study published in Nature Communications, IMBB researchers provide a novel view of dendritic integration of interneurons and their role in brain function.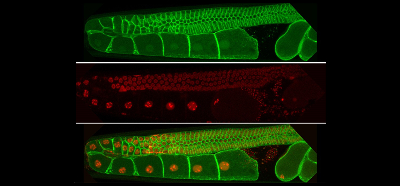 Mitochondrial maturation drives germline stem cell differentiation in Caenorhabditis elegans
IMBB Researchers uncover a link between mitochondrial maturation and germ cell differentiation.
News
Events
December 16th 2019 @ 13:00
"
Neuronal mitophagy: friend or foe?
"
["Seminar Room 1", FORTH's bldg ]
December 17th 2019 @ 12:00
"
Battling neurodegeneration: bridging industrial efforts and academic perspectives
"
["Seminar Room 1", FORTH's bldg ]
December 19th 2019 @ 13:00
"
Bones, isotopes and bioarchaeology
"
["Seminar Room 1", FORTH's bldg ]