About IMBB
Welcome to the web site of the Institute of Molecular Biology and Biotechnology of the Foundation for Research and Technology Hellas (IMBB-FORTH). IMBB is one of the most prominent life science research institutions in Greece, with an outstanding record of scientific achievements, state of the art infrastructure and a broad range of research, innovation and educational activities. IMBB's main mission is to pursue cutting-edge research and promote scientific excellence.
Highlights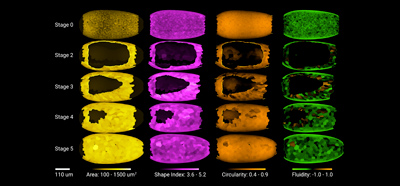 Regionalized tissue fluidization is required for epithelial gap closure during insect gastrulation
Novel morphogenetic function of actomyosin contractility and tissue fluidization in animal development revealed in a new study led by Dr. Anastasios Pavlopoulos (IMBB-FORTH/HHMI Janelia) and Dr. Pavel Tomancak (MPI-CBG).
Tweets
News
Events
January 18, 2021 @ 16:30
"
Cyclic AMP signaling, protein kinase A, human disease and animal models
"
[Location: Online ]
January 22, 2021 @ 10:00
"
The role of globally-acting transcription factors in chromatin dynamics during embryonic development
"
[Location: Online ]
January 26, 2021 @ 11:00
"
Dissecting the role of macrophages in mediating resistance to anti-cancer therapies
"
[Location: Online ]